How to become a consultant in France ?
Be an umbrella consultant. Be your own boss.
Are you an independent consultant well-versed in your expertise, ready to earn but unwilling to go through all that paperwork of setting up your own business?
Do you wish to have your time dedicated only to work and be your own boss but still have the security of a well-managed back office completely out of your hands?
Are you a local or a foreigner interested in a quick yet rewarding way to start a business in France? Then ABC Portage is for you.
ABC Portage gives you all the benefits of an employee but without an imposing boss.
You are your own boss. You make your hours. You set your work rates. You negotiate with your client.
ABC Portage simply facilitates and advises you and does all your paperwork so you don't have to.
What is an umbrella consultant?
Umbrella consultants are experts of their field, be it technical or organisational. They evaluate their clients' needs and offer the best possible service so the needs would be met.
They provide professional advice and possess innate problem solving skills that aid their client companies towards success. They make things happen. 
What does it take to become a successful umbrella consultant?
Know your value. Set a work rate commensurate to your level of work. Don't sell yourself short.
Know your clients. Be able to distinguish your market, those people or companies that would best benefit from your line of expertise.
Optimise your work hours. It's the umbrella company's job to handle the back office stuff to give you more time for work. It's your job to make the most of it.
Network. Spreading out and connecting with other consultants is a way of getting yourself seen and recognised in your field of expertise.
Be competitive. Work with others but don't forget to set yourself apart. Enhance and develop your speciality to keep up with a modernised market.
Be Updated. Newer and better technologies spring up almost every day, learn them to better your trade.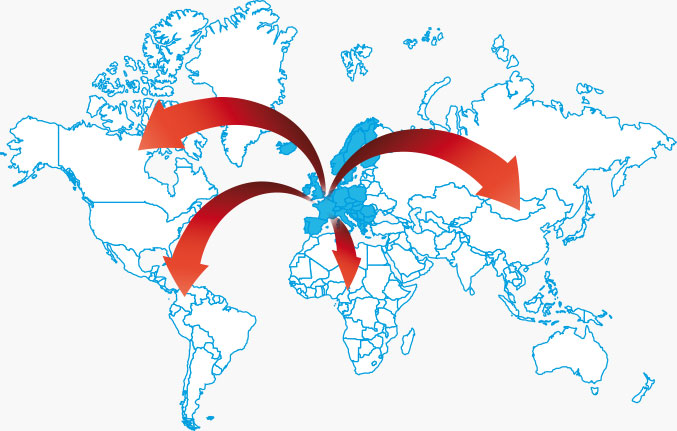 The qualities of a successful umbrella consultant:
Be good at what you do. A successful umbrella consultant must be proficient in their trade. They must possess not just the technical know-how but also the skill to apply what they know.
Knows how to play the field. A successful umbrella consultant possesses the ability to understand and address their clients' needs. To do this, they must be knowledgeable of their clients' field of work.  
Is well-versed in situation analysis. A successful umbrella consultant has the ability to learn from past and present conditions, identify sources of trouble to be able to formulate a plan of action that would best benefit their client company.
Must be a critical thinker. A successful umbrella consultant must be able to make disciplined and informed decisions for his/her client company.
Be able to adapt to whatever environment he/she is placed. A successful umbrella consultant will be able to survive and grow no matter where they are planted.
Is persuasive. Successful umbrella consultants know how to talk the talk. They possess the ability to articulate their point of view to their client and have them understand why their advice is the best solution.
Possess excellent managerial skills. Just because the umbrella company manages paperwork for them does not mean umbrella consultants don't have the chops to do managerial work. On the contrary, they are able to manage efficiently whatever projects their clients throw at them.
Possess a good work ethic. The foundation of any job, the basic of requirements has to be professional ethics. An umbrella consultant must conduct himself/herself according to the standards expected of a professional because an umbrella consultant is a professional.
What are the benefits of an umbrella consultant?
Many individual contractors fail to realise the amount of help an umbrella company can offer them. Most especially, the amount of load and burden they take off your shoulders. The benefits of being an umbrella employee can be summed as the amount of stuff you can forgo doing because they do it for you.
Umbrella consultancy has the following advantages:
You are given protection, rights and benefits of an employee but the working freedom of a freelancer.
You do not have to through the trouble of going after clients for payment because the umbrella will bill and invoice them for you.
You don't have to worry about filing or managing your paperwork like your timesheet and contracts because the umbrella also has you covered.
You don't have to file an elaborate tax return or social charges because the umbrella company basically handles most of it, leaving you with a simplified and uncomplicated process.
Are you ready to be an umbrella consultant for ABC Portage?
Umbrella consultancy offers all the glamour of independent contracting without all the hassle.
ABC Portage will help you fulfil your requirements of being a self-employed, independent consultant so you can go out there and work and earn in the quickest and most convenient way possible!
More information about umbrella company in France: